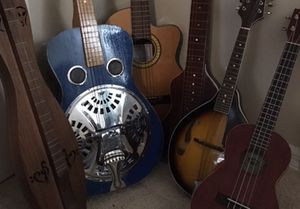 the team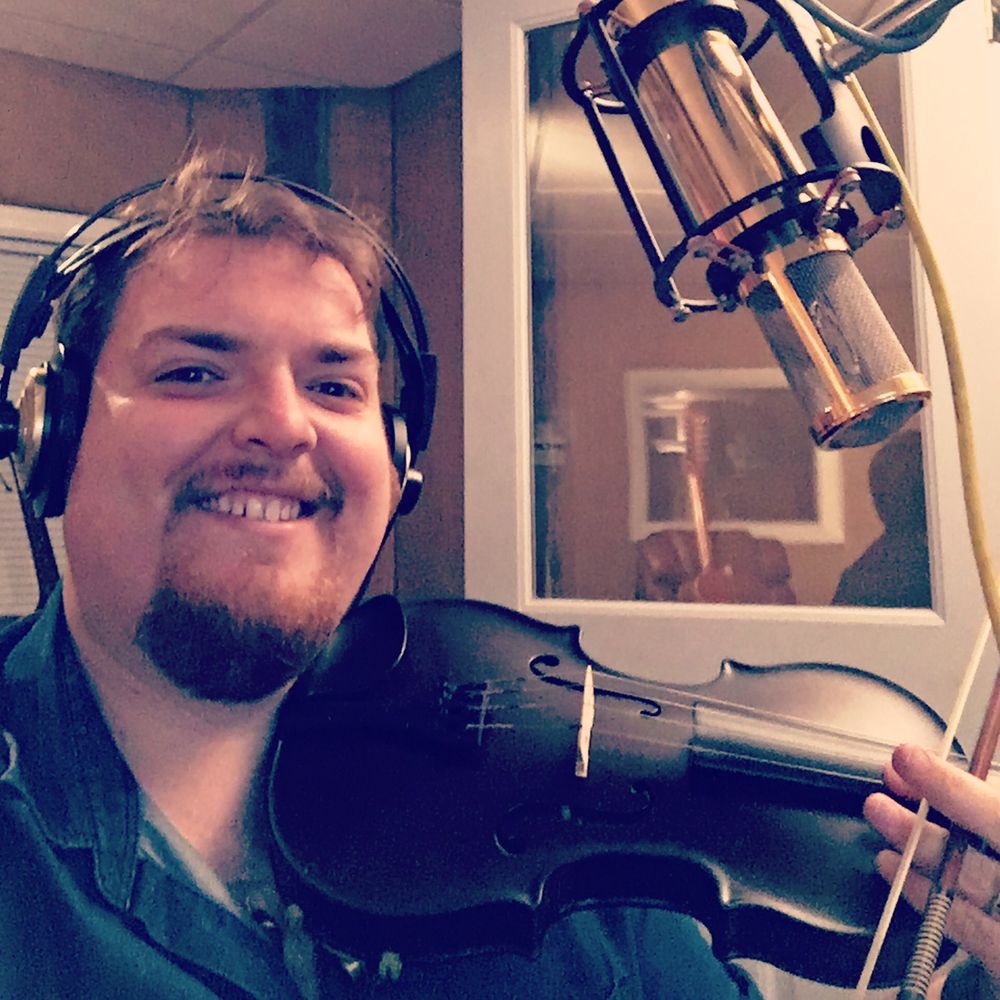 Jake Clayton
multi-Instrumentalist, producer
Jake Clayton is a professional musician accomplished in the studio and on the stage. As a touring musician, Jake has played in bands for chart-topping Artists and has toured with some of the biggest names in the biz: Brad Paisley, Garth Brooks, Blake Shelton, Dierks Bentley, Miranda Lambert, and many more. Jake has performed at legendary venues such as Madison Square Garden and has appeared on the Grand Ole Opry over 30 times. Jake also has multiple TV performances 'under his belt' including CMT Music Awards, Ellen, Jimmy Fallon, AXS TV, RFDTV, the Weather Channel, the Gaither Channel, and more. 
As a studio musician, Jake has played on a CCMA "Album of the Year", a #1 song by Thompson Square, a #1 album from Chris Young, and has recorded on releases for Donny Osmond, Brandi Carlisle, Joey & Rory, Sunny Sweeney, Jess Moskaluke, Tanya Tucker, and others. Jake has also recorded for top name producers like Dan Huff, Dave Brainard, & Corey Crowder and has worked in many professional Nashville studios including Blackbird, The Tracking Room, Dark Horse, The Castle, Sound Stage, Treasure Isle, Sound Emporium, Playground, and more!
​On top of it all, Jake Clayton is also an Artist & Songwriter that has released multiple albums, charted a song on the Music Row radio charts, and has opened shows for chart topping Artists like Cole Swindell, Jon Pardi, Granger Smith, Kane Brown, Colt Ford, & David Allan Coe. With Jake, not only are you getting an accomplished studio musician, you are getting an experienced Artist that knows how to take a song from the writing room, to the studio, to the stage. You can find out more about Jake's Artist career at his website: JakeClayton.com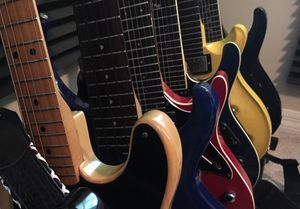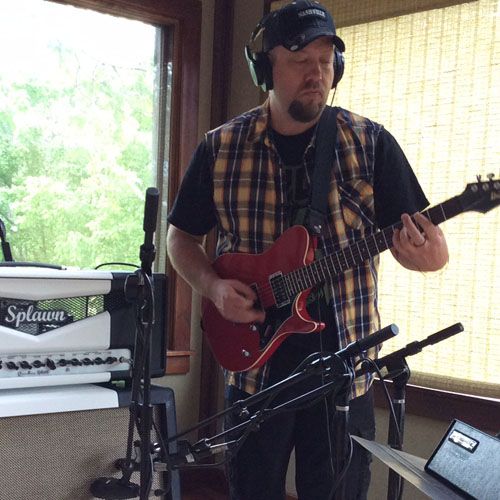 Rob Daniels
engineer, producer, guitarist
Rob Daniels is also a musician with pro credits and years of studio and stage experience. As a guitar player he has played music alongside Jake for close to 14 years now and shares many of Jake's touring accomplishments.
​Rob has toured in the live bands for Jimmy Wayne, Sunny Sweeney and Country Music legend Tanya Tucker. He has been on major tours with Artists like Brad Paisley, Dierks Bentley, Miranda Lambert, Blake Shelton, etc. and has opened shows for Taylor Swift, Jason Aldean, Alan Jackson, Big & Rich, Alabama, Kane Brown, Jon Pardi, and many more. Rob has also performed at Madison Square Garden and on the Grand Ole Opry multiple times, and has appeared on a TOP 20 video on CMT & GAC.
​In the beginning Rob studied guitar at the Atlanta Institute of Music and learned about recording at The Recording Workshop in Chillicothe, Ohio. He began his musical journey writing, playing, and producing recordings with his own rock and metal bands through the late 80's, 90's, and early 2000's. During this time he opened shows for bands such as Lamb of God, Mastadon, King Diamond, Firehouse, God Forbid, Dope and others. After years of indie touring in bars and music venues on the East Coast, Rob got the opportunity to join a professionally touring Country Music Artist in Nashville and started the transition to the Country Music World in 2007.
In the studio, Rob's focus is more on the engineer/producer side of things. He records the majority of tracks at JD's Joint including tracks for Artists like Chris Young, Donny Osmond, Jess Moskaluke, & Sunny Sweeney. At times, Rob lends his guitar playing to some of the recordings. He also co-writes and co-produces Jake Clayton's own albums, so he too shares the view of a songwriter, musician, engineer, and producer, and has worked on music from the writing room, to the studio, to the stage.​​